Meet Our Leadership
Keith VanDerzee
Executive Director
Keith arrived at Camp Mason in 2015, having previously directed YMCA resident camps and outdoor centers throughout New Jersey for more than 20 years. Keith's Grandfather started a camp when Keith was just a child so camping has been a lifelong adventure for him.  To Keith, YMCA camp programs can change a life for the better and he puts everything he has into making sure that the camp experience is accessible for all, and can help all kids learn, grow and thrive. Keith lives in Blairstown with his wife, Brooke, and their two children, Jared and Aster who also love everything about camp!
Michelle Burke
Senior Camp Director
Michelle is YMCA Camp Mason's Senior Program Director.  In her leadership role, Michelle focuses on the management of all the programs of Camp and the oversight and development of all program staff members.  Michelle has a wealth of experience and camping expertise, having held leadership positions within the YMCA and the Girl Scouts throughout her career.  Please contact Michelle if you are interested in any aspect of Camp Mason, from school programs to group retreats to family camps, and, of course our Summer Camp Programs.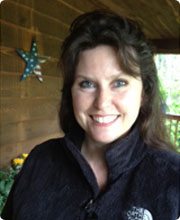 Shani Kately
Registrar
Shani is the friendly and knowledgeable voice you hear when you call the camp, and knows the answers to almost every question about registering for all of our programs.  Shani has been at YMCA Camp Mason for more than a decade and loves nothing more than helping camper parents feel comfortable with the camp experience.  Shani's daughters have all gone through Camp so she knows exactly how to help parents in every aspect of Camp.  Please give her a call or drop her an email with absolutely any questions you have- Shani will be more than happy to help!
Sara Davis
Outdoor Center Program Director
Sara is passionate about the outdoors, and ready to share her enthusiasm and knowledge with all the schools and groups participating in programs at YMCA Camp Mason!  Sara has been with Camp Mason for a number of years, and will be your perfect guide to Outdoor Learning and Adventure!
Sally Wright
Outdoor Center Program Director
Your group is in the best hands with Sally!  A true professional with more skills than we can list, Sally will ensure that your group or family or school has a fun, safe, positive experience at YMCA Camp Mason!
Bernie Sulzer
Facilities Director
Bernie rejoined the full-time staff here at Camp Mason in 2009, and manages the entire camp facility, as well as the staff who maintain it. They're the reason the grass looks great, the hot water flows, and the Camp looks great!
Erin Carbone
Business Manager
Erin joined our administrative staff in September 2012.   Erin is a whiz at bank reconciliations and all things financial and keeps our staff and vendors happy through her hard work and skills.