Meet Shani, Our Camp Registrar
Each time you call Camp Mason you are most likely greeted by our friendly, hard working Camp Registrar, Shani. We realized that while you may talk or email with Shani many times as your family prepares for camp you may not know much about her!
Shani has been working at Camp Mason for almost 14 years. Before that she worked in an Emergency Room making sure things ran smoothly. Shani lives locally to camp and has three daughters who all attended and worked at camp over the years. She likes animals, spending time with her family and cosy wood fires! Shani loves her work and genuinely enjoys getting to know all our of summer camp families.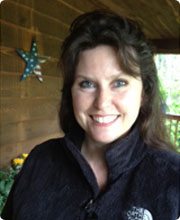 Shani is always happy to help you with registration, making payments and preparing for camp. You can reach by her on 908-362-8217 or by emailing shani@campmason.org. Shani will also be ready at the front desk for our Open Houses and check in days if you'd like to stop by and say hi!